SMOKE-FREE SCHOOL POLICY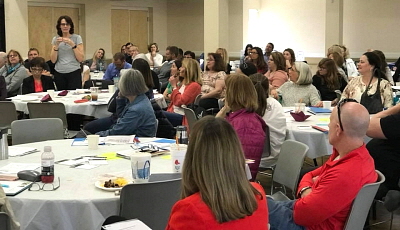 In April 2018, Tobacco Free Rhode Island hosted a state-wide tobacco education training to reflect on recent data regarding youth tobacco and e-cigarette use. At this training, we took notice that administrators, faculty, and staff were looking for ways to raise awareness and be in compliance with Rhode Island's newly passed law prohibiting e-cigarette smoking in all public schools, including any property they own or use.
In response to this training, with generous funding from CVS Health, we began a year-long process of gathering stakeholders in an effort to create a recommended policy for Rhode Island Schools that would ensure compliance with the new smoke-free school requirement. This dedicated group comprised of school administrators, disciplinarians, state agency staff, medical professionals, prevention specialists, students, school resource officers, student assistance counselors, and parents who provided insight and their technical expertise for this policy. This workgroup utilized research about school policy gathered from around the nation and their own expertise to create Tobacco Free Rhode Island's recommended school policy. Want help implementing this policy into your school or community? Feel free to reach out! Email Dan at Daniel.Fitzgerald@lung.org.
In August 2018, with the collaboration of network partners such as the Regional and Municipal Prevention Coalitions, we delivered a toolkit that included three metal smoke-free school signs to every elementary, middle, high, public, private, charter school in the state, declaring that smoking e-cigarettes in, or on, school property is a violation of Rhode Island General Law. Not sure where your signs ended up? Feel free to reach out! Email Dan at Daniel.Fitzgerald@lung.org.
Please, utilize this policy and reach out if you are in need of technical assistance to help make this process as smooth as possible. Below you will find additional educational resources that may be of assistance to you.

Rhode Island Smoke-Free School Law

Download Smoke-Free School Signage

RI Model Policy – Enforcing a Smoke-Free School

Intervention for Nicotine Dependence: Education, Prevention, Tobacco and Health